Professional Landscaping & Design Andover, MN
Experienced and locally-owned & operated, Best Outdoor Services provides residential & commercial clients with top-tier landscaping in Andover, MN
Top-Rated Landscape Design & Installation
At Best Outdoor Services, our immense amount of experience, expertise and eye for keen design are what set us apart and bring value to you and your property. Be assured we have the knowledge, skillset and resources to efficiently design and construct the landscaping of your dreams at competitive rates with an excellent service quality.
Over the past two decades, we have become the leader for all things landscaping in Andover, MN. Our focus is to create an amazing experience for our clients, for both residential and commercial landscaping. Everything from the first initial on-site meeting at your property where we take measurements of the proposed work area, to the construction phase where our friendly craftsmen work efficiently and effectively to complete your project in a timely manner, and then the routine maintenance services thereafter, our goal is ensuring your satisfaction.
Creating a design to plan out your landscape project can be a grueling task. Between making choices on all the color varieties of shrubs, trees, mulch, rock and different paver and block type – it is a massive undertaking. Whether you desire a living area that is lively and fun, an aesthetically pleasing landscape throughout your retail shopping center, or something in-between, hiring our expert Andover, MN landscape designers that possess the knowledge necessary for the unique varieties of plants, softscapes and hardscapes that can withstand the Minnesota elements is an investment that will pay off for years to come.
Residential & Commercial Landscaping Company in Andover, MN
Updating your home or business property's landscaping is a great way to increase property value and create outdoor spaces for gathering and entertainment. We bring that quality by combining many years of crafting our mastery in all things relevant to outdoor spaces. We take pride in the design and construction of landscaping in Andover, MN and surrounding areas. Trusted by 100s of clients, we continue to raise the bar by striving for excellence in everything we do.
Shown below are the wide array of landscape design and installation services we offer to clients in Andover, MN. Click on any service to learn more. If you have questions at all or are interested in a service that is not yet listed, please call us at (612) 712-0160.
Our talented design and installation teams have transformed hundreds of front and back yards with one mission in mind – to create the landscape of your dreams and ensure you are thrilled with the final product! If you are looking for inspiration for your landscaping project, we welcome you to peruse our portfolio of past projects.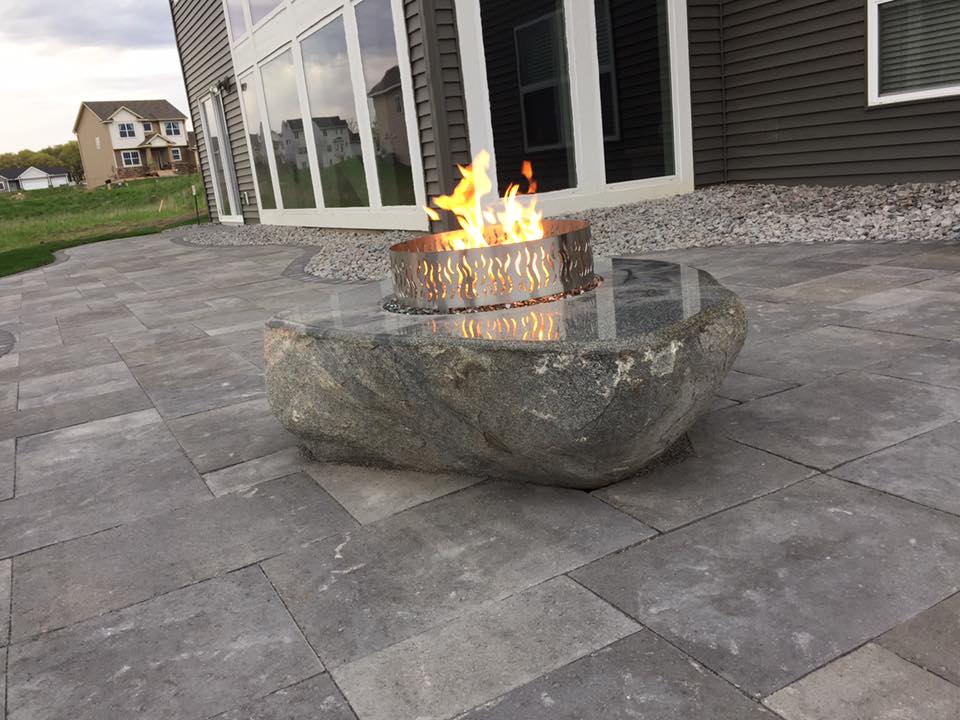 Why Choose Us For Your Landscaping and Design Project?
Let's Start Your Next Project!