Commercial Landscaping & Design
Your property is a canvas that our commercial landscape design team can make into a functional and beautiful space, while also increasing the overall value. Whether it be better access and front entry appeal, a relaxing outdoor patio space for customers to enjoy during happy hour in the summer, or starting from scratch on a new shopping mall or townhouse complex, we would love to the opportunity to create a solution for your property and make it reality.
Full-Service Commercial Landscaping & Design
To kick things off, you'll sit down with our landscape designer and start mapping out a plan with your goals in mind. We will assist in helping you visualize the proposed improvements to the area including size and shape of landscape beds, placement of plants and hardscape and/or structure placements.
From there our experts will help you choose materials, plants, trees and all the elements you desire to make your space unique. We can also offer a phased approach and work on sections over time to stay within your budget.
Retaining walls are most often used for eliminating steep slopes on a property and provide more level areas for planting and recreation, as well as erosion and runoff control. Walls constructed within the landscape can also serve to give definition by outlining your property, adding privacy, or to add additional seating for guest through a seating wall adjacent to your patio. Our highly trained hardscape crews build both traditional, manufactured block walls and boulder walls to retain slopes.
Paver Patios, Walkways, Driveways & Outdoor Living
Whether you are looking to build an outdoor space for your employees to relax during their lunch breaks, an expansive outdoor paver patio to handle a few dozen guests at your restaurant during the summer months, or have access roads and driveways built with pavers throughout your townhome complex, Best Outdoor Services is the metro's go to paver installation contractor. 
We also build outdoor living spaces that can accompany your patio, such as outdoor kitchens and grills, custom fire pits, pergolas, seating walls and more.  
Are you noticing standing water in areas within your property during rain events or during snow melt? Or water infiltrating the ground level of your building?
Drainage issues can occur due to an improper grade or the landscaping around your foundation has no slope due to the soil settling over time. This also can occur on new properties if the soil around the foundation was not backfilled and compacted properly. 
General Landscaping - Mulch, Rock, Edging & Plantings
The paver patio or outdoor living areas may be the focal point of your landscape, but the addition of trees, shrubs, perennials and annual flowers combined with rock or mulch can make your entire outdoor property stand out. Then add edging to provide a crisp degree of separation to keep the rock or mulch in the landscape bed and not in the turf while at the same time, boosting overall curb appeal.
Lawn Renovations - Black Dirt, Grading, Sod and Hydroseeding
Over time erosion can cause issues, or in some cases the soil can settle, causing uneven ground which can make for difficult walking conditions and mowing. If your property's turf areas have seen better days, or you are building a new property that is in need of final grading with black dirt then sod or hydroseed installed following the completion of a new irrigation system, we offer full-scale lawn renovation solutions to solve just about any issue that is presently affecting your lawn. 
Why Choose Us For Your Commercial Landscaping?
Experience Matters
Over 25 years in the landscaping business has given us unique insights into creating beautiful landscapes that will survive and thrive in our harsh Minnesota climate. Clients also value our practical recommendations that facilitate efficient snow removal and avoid potential damage to plants and property.
Our standards and expert craftsmanship are evident from start to finish on every project as plants are selected and placed in proper locations where they can thrive based on their individual needs and hardscapes are properly constructed to withstand our challenging weather conditions.
Unmatched Qualifications
Best Value
High quality work doesn't always mean high cost. We use the most advanced equipment available to complete each landscaping project efficiently and effectively. We know how important it is to work within your budget. Equally important, you can rely on us to start and finish projects on time.
Continual Care
Our commitment to quality and unmatched workmanship does not end when the construction project is complete, and our lawn care and landscape maintenance programs will ensure that your landscape continues to thrive and stays as beautiful as the day it was built.
Our talented design and installation teams have transformed hundreds of front and back yards with one mission in mind – to create the landscape of your dreams and ensure you are thrilled with the final product! If you are looking for inspiration for your landscaping project, we welcome you to peruse our portfolio of past projects.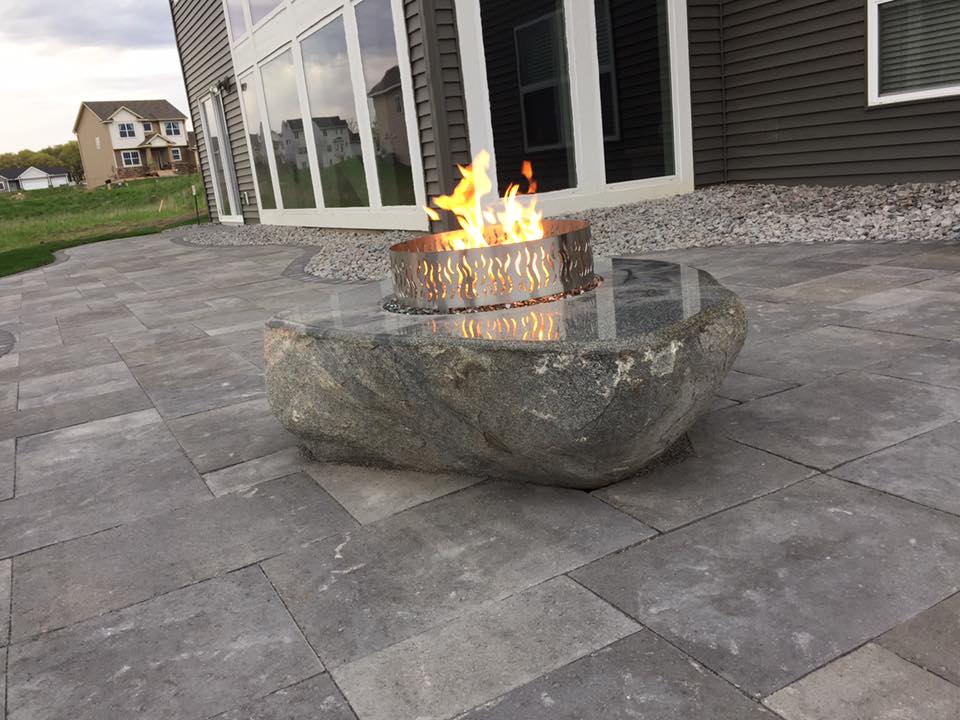 Let's Start Your Next Project!